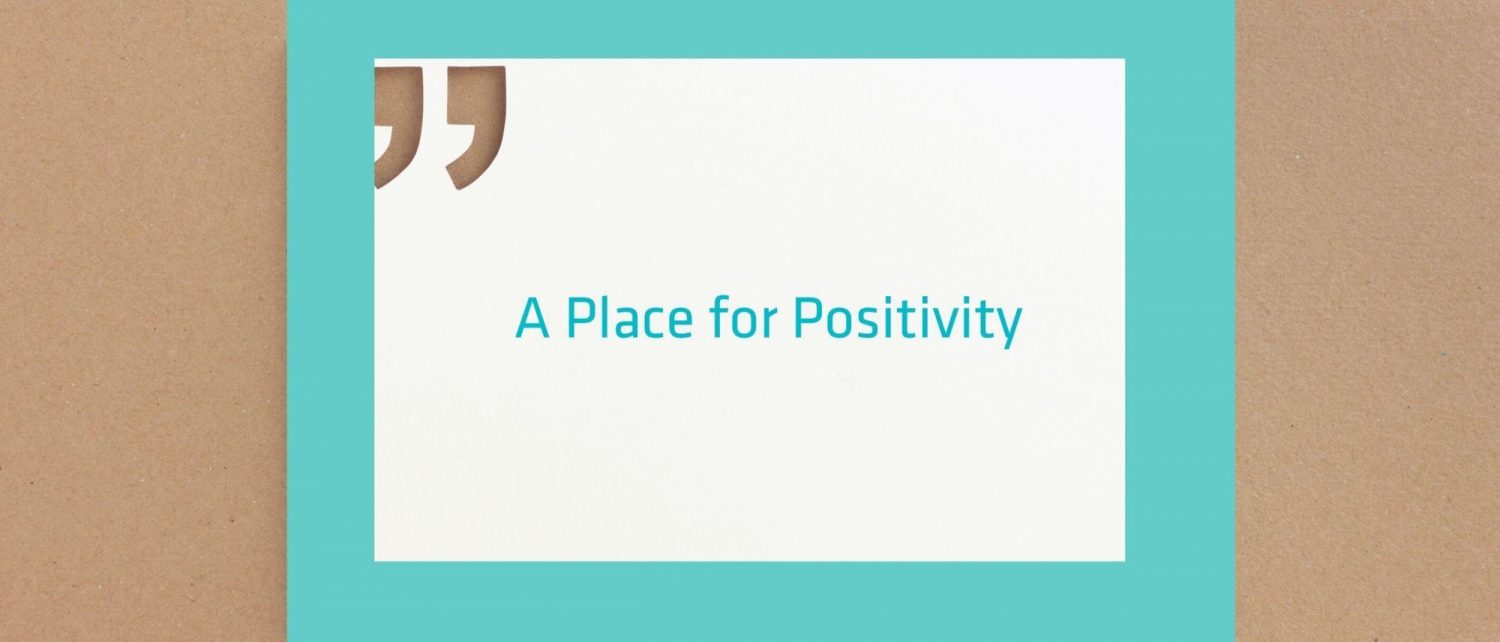 A Note of Positivity!
As a valued team member, are you seeing contribution unfold daily? When you look amongst the crowd, where does the rubber meet the road on the path of productivity?
Have we come to that point in our new reality where the pats on the back and high fives have become a distant memory of the past? Does it kind of feel like the movie Groundhog Day? How do we stay focused and find energy when we are missing others? What if all you need is a couple sources of inspiration to remind yourself that you are doing a fantastic job weathering these times and to keep plowing forward? What about your teammates, could they be feeling the same way? When you are seeking the right words, quotes of positivity always add a boost. A few words may be all that you and your team members need to push through that next task and achieve a job well done. So, we thought we would share some of our favorites in hopes that they may be a source of inspiration for you and others.
"What you get by achieving your goals is not as important as what you become by achieving your goals." - Zig Ziglar
"When nothing is sure, everything is possible." – Margaret Drabble
"I don't know where I'm going, but I'm on my way. – Carl Sandburg
"It always seems impossible until it's done." – Nelson Mandela
"Act as if what you do makes a difference. It DOES." William James
"Believe you can, you're halfway there." – Theodore Roosevelt
"The important thing is to somehow begin." – Henry Moore
"To reach port, we must set sail." – Franklin Roosevelt
"Find what you're afraid of most and go live there." – Chuck Palahniuk
"Life is riding a bicycle. To keep your balance, you must keep moving." – Albert Einstein
At RecogNation, we are a team of inspired people, in hopes we inspire others. Be that source of inspiration for someone in your life today.
---